Meet our Head Boy and Girl
Interview
We thought it would be a great idea to interview our Head Boy and Girl so that our community could get to know them a little bit better.
They represent our school at board meetings, official events, student council meetings and much more. They are role models and the voice of our student body.
Pinithi Siriwardana a confident and compassionate young woman, Liam Birch a kind, tenacious young man with a great sense of humour. They make a great team.
So, tell us why did you want to become a Head Boy and Head Girl?
P: It was always my main goal, I love helping people. I didn't want to become Head Girl to be more powerful or anything along those lines, I just really enjoy helping others and giving everyone a voice.
L: In Year 7, I had a teacher that really pushed my leadership skills and he inspired me to guide others. Since then, I've always strived for the position.
Is the role what you had expected?
P: To be honest, I didn't think it was going to involve so much recognition. It has been fantastic, we feel very honoured.
L: I believe the previous Head Boy and Girl prepared us really well for the job, and we really appreciate that. But I didn't get the coronation ceremony I was expecting (he jokes).
What are you enjoying the most about the position so far?
Both: We take a lot of pride in representing such a well-known, prestigious school in the community.
What do you you want to be remembered for in the school?
P: A dedicated Head Girl that put in 100% effort in everything, even if the results don't reflect that.
L: I want to leave feeling I have had a positive impact so that students appreciate the opportunities they are given at Churchlands.
When you think of yourself as a leader what qualities define you?
I think it's a better idea if we do this for each other; added Pinithi.
L: Pinithi is kind, friendly, inclusive, understanding – what word encompasses all of that? She is very good at recognising other people's struggles.
P: Liam is very determined, when he sets his mind on something he will not stop until he achieves it, he is very hard-working.
What advice would you give to the future Head Boy and Girl?
L: Know your year group, make an effort to get to know people. Don't give up trying as Pinithi said. Sometimes the biggest disappointments can bring out the best in you.
P: Be friendly with everyone, be part of clubs and be proactive. Even if you fail, persist; I only got into the student council in Year 10 after trying numerous times. Be humble about it.
What do you want to study?
L: I'm not sure yet… Business, teaching or even becoming a pilot have all crossed my mind.
P: History and Teaching.
What is your favourite subject?
L: Physics
P: Drama
Famous personality that inspires you?
L: Shrek! Hahah no I'm only joking! If I had to pick a famous personality it would be Steve Jobs, but in all honesty my parents are the only people I really look up to.
P: Audrey Hepburn; she says without hesitation.
Is there anyone you are particularly grateful to, for helping you through this Year 12 experience?
L: My parents without a doubt, but also my teachers and year coordinators; they are always so caring and they treat you as if you were the only one there, even though there is about 500 of us!
P: My parents of course! Mum is always reminding me to be strong confident woman. My sister is also a big support and last but not least my grandad. I always thought academic was the only talent you could have but grandad taught me there is so much more than that.
During the interview, it was clear to me that they are both so proud and passionate about their school. What makes Churchlands such a great place is the people they added; everyone is very kind, accepting, polite and has a great attitude towards life!
I would like to thank these wonderful and talented young students, Pinithi and Liam, for sparing some time during their break for this interview. You are an inspiration to all our students.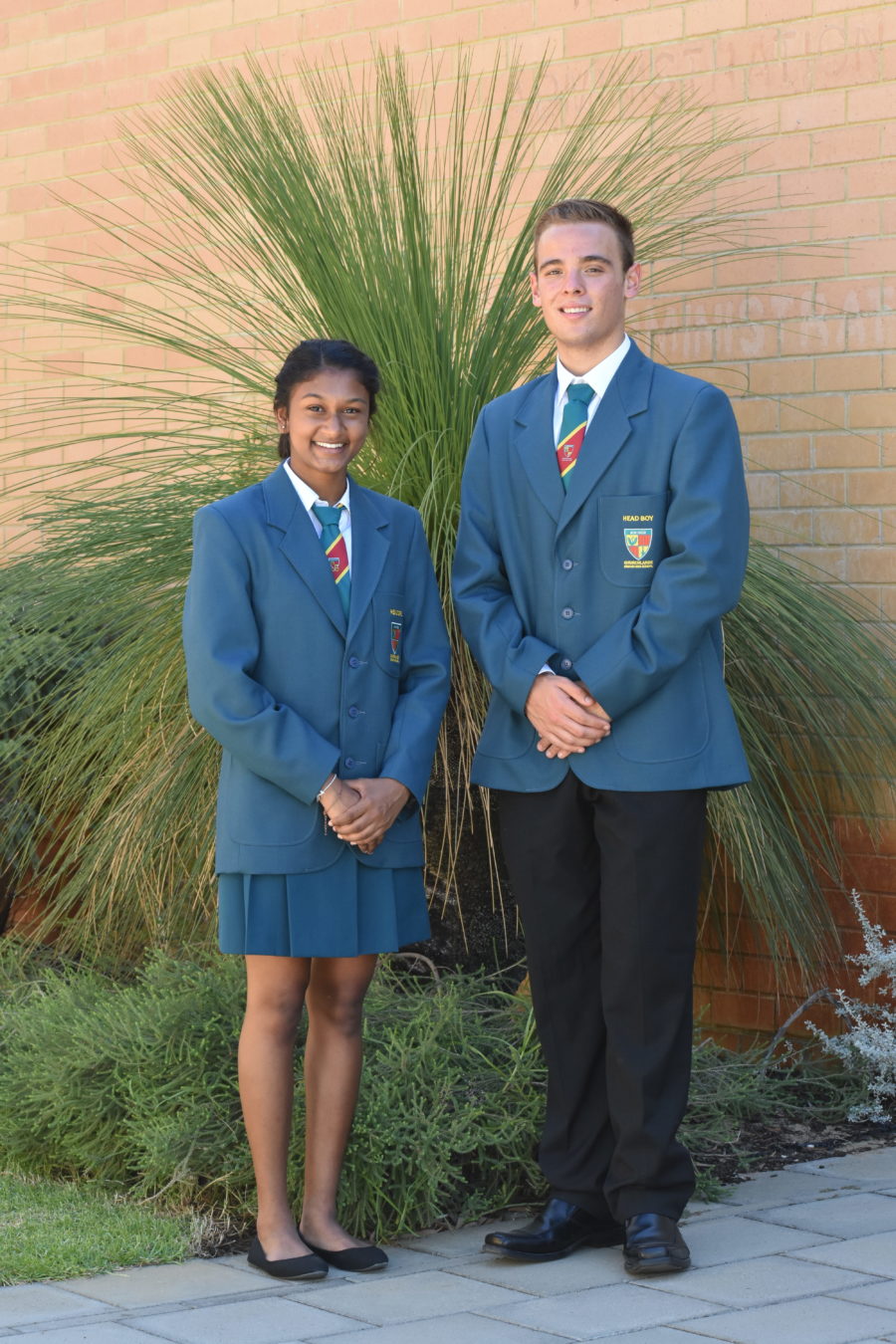 Back to news