Gary Buckenara
1975

Collegian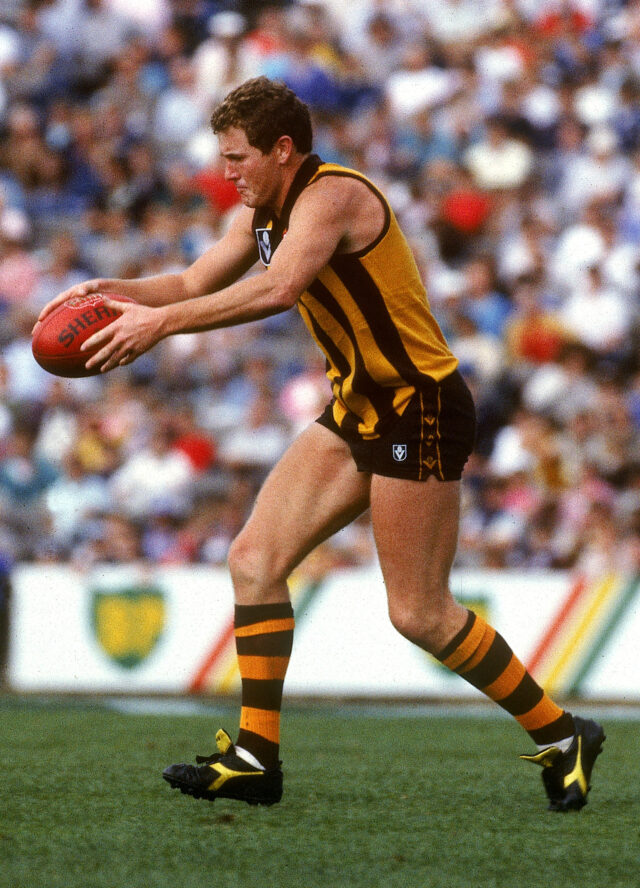 Gary Buckenara was born in 1958 in Subiaco and attended Doubleview Primary School and then Churchlands Senior High School from 1971 to 1973.
He showed early talent in football and was taken on by Subiaco in 1979, playing 61 games, achieving runner up in their best and fairest each year and heading the goal kicking in 1981. In the same year he won the Simpson Medal. Gary has been inducted into the Subiaco Football Club Hall of Fame.

He was recruited by Hawthorn where he went on to play 154 games including four Premierships in 1983, 1986, 1988 and 1989. The esteem in which he was held is evident in his placement on the half forward flank in Hawthorn's team of the century and his induction into the Hawthorn Football Club Hall of Fame.

Gary played in 11 state games, including as Captain in 1988 and 1989. In 2004, he was an inaugural inductee into the WA Football Hall of Fame in recognition of his fantastic career and is also honoured in the WAAFL Hall of Champions. In 2018, Gary was inducted into the West Australian Hall of Champions. His coaching career began with the Sydney Swans in 1992. He returned to Western Australia to coach Subiaco in 1995 and 1996. Other work in the AFL has been as recruiting and operations manager for Hawthorn. He is known as one of Australia's most respected talent scouts, which was reflected in his appointment as talent spotter for Foxtel's The Recruit.