John Gillon
1968

Collegian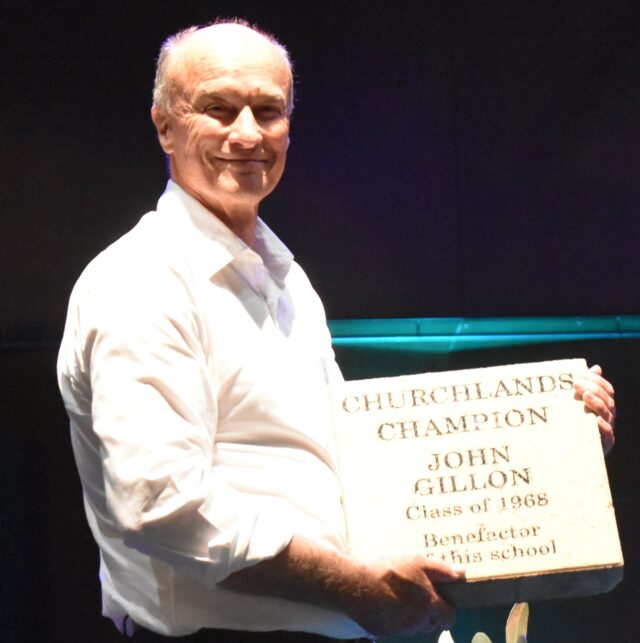 John grew up locally, starting at Churchlands Senior High School in 1964 and finishing his school career in 1968 as Head Boy. He went on to study at the University of Western Australia, graduating with degrees in Commerce and Law. Following graduation, John was a partner in several law firms and finally a sole practitioner at Gillon & Associates.
During the gold rush of the 1980s, he pegged leases and was chair of a number of gold mining companies; during the Dot.Com period, he was involved with several start-ups, and chair of many. He has retired as a solicitor and continues his business interests as a Director of Solar Suite, a solar power company in the Australian and international market place.

In 2005, John was instrumental in the formation of the Churchlands Senior High School Alumni Association, drafting and overseeing the constitution and serving as a committee member for several years. He then brought his skill, experience and business knowledge to the task of establishing the Churchlands Foundation, the first organisation of this type for a public school in WA. Its aims are to support and enrich the school and its students and to set an example by raising the standard of the school facilities and opportunities provided to our students thereby enhancing the reputation of public education across WA. John has worked tirelessly and successfully to interest former Churchlands Senior High School students in this worthy and unique endeavour. He has personally and generously contributed time, money and effort and persuaded others to do likewise. John's imaginative approach to problems saw the conception of an ambitious project to fund and install photovoltaic panels at Churchlands Senior High School to reduce power bills and release funds to support other initiatives. John has also been the Chairman of the School Board for a number of years and has been a steady hand leading a harmonious team, working closely on infrastructure projects and speaking up in important places about the needs of the school and the community. He has been a significant benefactor of Churchlands Senior High School.