Jodi Lambert
1987

Collegian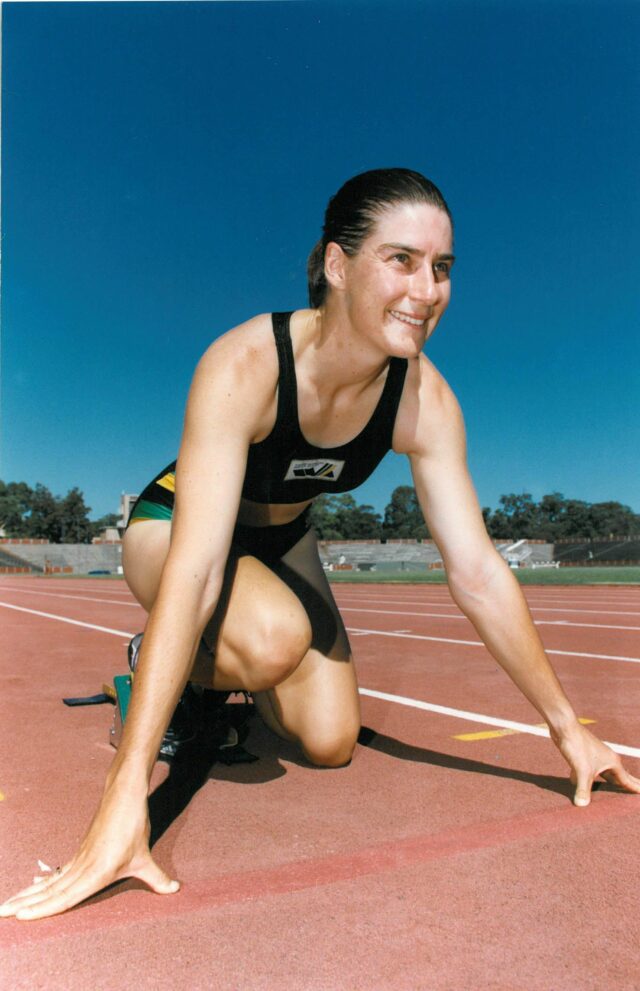 Jodi is a Perth girl born and bred, first attending Wembley Downs Primary School and then Churchlands Senior High School from 1983 to 1987. Later on, having joined the teaching profession, Jodi was a member of the Physical Education staff at Churchlands Senior High School.
Sport was an important part of Jodi's life at Churchlands Senior High School, especially participating in a successful team in the 'A' Grade Athletics for five years. Her success at interschool level encouraged her to continue participating in athletics for the next 20 years. Major achievements in Jodi's athletics career include holding the Western Australia 100m and 200m Senior Champion title for 10 years; being ranked in the top three in Australia for these events; and membership in the team that holds the Australian record for 4x100m relay.

Jodi was a member of the Australian track and field team in the 1996 Olympic Games, competing in the 4x100m relay, finishing in 7th place; and in 2002 represented Australia in the Commonwealth Games in the same event, gaining 4th place. She also represented Australia at World Championships and World Cup. Since Jodi retired as an athlete she continued her involvement in the sport as team manager and team coach with a variety of Australian Athletics teams.