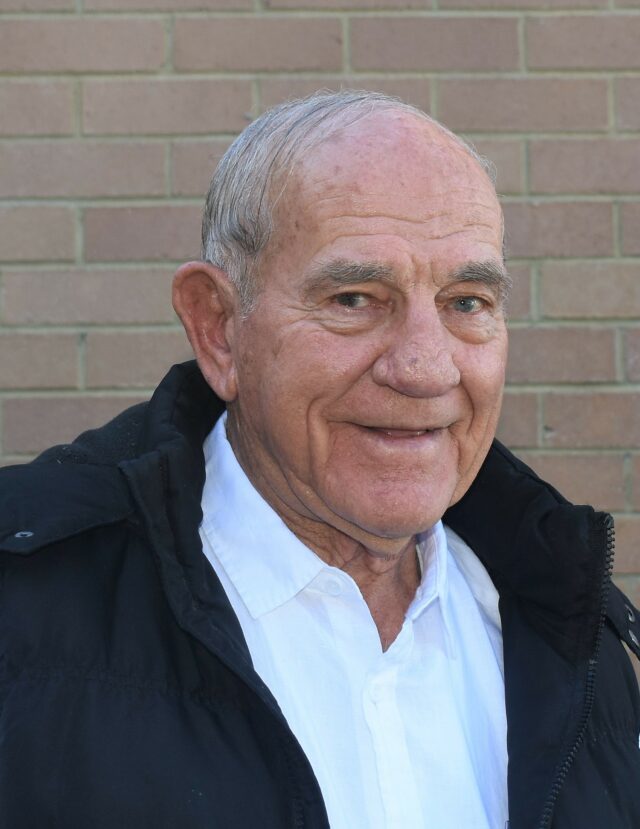 Geoff began teaching at Churchlands Senior High School in 1966 and only retired 52 years later in January 2018. Although Geoff is known to most of us as a Maths teacher, his early teaching career was in Physical Education which was and still is a strong interest of his. He was a member and player with the East Perth Footy Club and was a coach of the State School Boys Football team.
His many years teaching Maths have seen thousands of students in his classes and he is a teacher many, many former students remember. Amazingly, Geoff remembers every student he ever taught and plenty he didn't. Mention a name of a former Churchlands student and Geoff will know how many goals he kicked for Swans; or whose father was a diving coach; or what opera Taryn Fiebig is performing in next. His memory and knowledge are astounding and symbolize his care and attention to students and his keen interest in their potential. He has kept in contact with many students.

Staff who have worked with Geoff comment on his loyalty and unstinting support. As a staff member he has gone beyond the call of duty giving time and expertise for the development of the school and the preservation of its history.