Reverend Richard Pengelley
1977

Collegian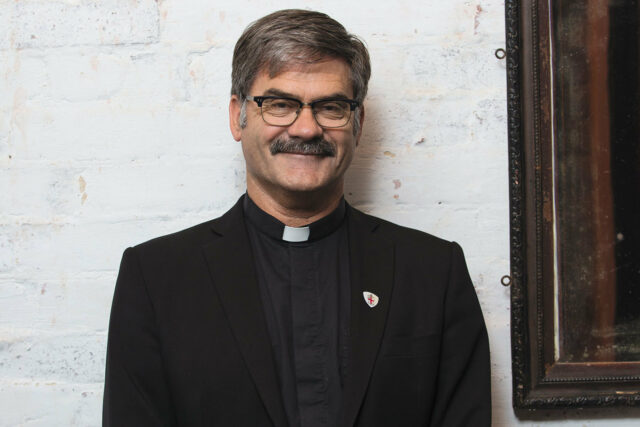 Born in Bahrain in 1960, Richard attended primary school at Canterbury in Melbourne and Woodlands, WA before attending Churchlands Senior High School from 1973 to 1977. At Churchlands Senior High School, his swimming achievements saw him as captain of the school team in 1977. In 1978 Richard was awarded the WA Junior Sports Star of the Year.
Richard was a member of the Australian Water Polo team for World Championships in 1982 and 1986, and represented Australia in the Olympic Games of 1984 in Los Angeles and 1988 in Seoul; he was captain of the team on several occasions.

Richard was ordained into the Anglican Church in 1994, and had served in parishes and as Chaplain of St George's College UWA, where he also held a position as lecturer in Sports Science. Richard left UWA and St. George's College in 2012 to become the Director of Service Learning and Assistant Chaplain at Christchurch Grammar School. He was called from there to become the Dean of St George's Cathedral in 2015 and served in the position until December 2018.

He commenced as a Chaplain at St Mary's Anglican Girls' School in June 2019, having decided to return to schools and education because that is where his heart is. He promotes service learning and teaches mindfulness and reflective practice.

Richard continues to support and promote excellence and healthy and sustainable attitudes in sport and serves as a Chaplain at the WA Institute of Sport. Despite knee surgery he will continue his involvement in sport playing masters water polo.