Emeritus Professor Ian Puddey
1969

Collegian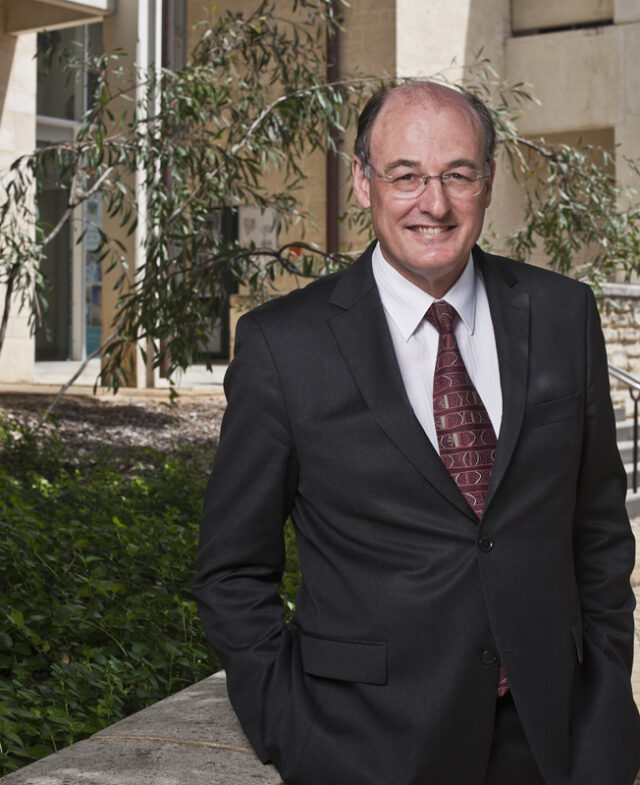 Born in Perth in 1952, Ian attended Churchlands from 1965 to 1969. After leaving school, Ian studied medicine and graduated from the Medical School of the University of Western Australia (UWA) in 1975. After being awarded a Doctorate in Medicine in 1985 he pursued post-doctoral studies at the University of Virginia from 1986 to 87. He was appointed as a Senior Lecturer in Medicine at the UWA in 1990. He returned to the United States for a year in 1996 to further pursue his cardiovascular research interests for a year at the Johns Hopkins University in Baltimore, in the Welch Institute for Prevention, Epidemiology and Clinical Medicine. He became the inaugural Head of the School of Medicine and Pharmacology at the University of Western Australia from 2002 to 2004.
He is a general physician with a special interest in cardiovascular medicine and has spent most of his clinical career at Royal Perth Hospital having provided service to a general medical unit and the Hypertension-Lipid Clinic since 1983 and to the Stroke Unit since its inception. He was Head of the Department of Internal Medicine at the Royal Perth Hospital from 2000 to 2004. He was the inaugural Director of the National Health and Medical Research Council funded Centre for Training in Clinical Cardiovascular and Cerebrovascular Research at the Royal Perth Hospital.

He has had longstanding clinical and research interests in all aspects of diet, alcohol use and lifestyle as they pertain to modification of cardiovascular risk factors and prevention of coronary artery disease and stroke. His research interests also include the effects of alcohol, phytochemicals, tea, antioxidants, soy isoflavones, plant and animal protein, fish oils, and exercise on blood pressure and risk factors for cardiovascular disease. In 2005, he received the Nutrition Society of Australia Medal which is awarded to Australian nutrition scientists with an outstanding record in the field of human or animal nutrition.

He was appointed Dean of Medicine at UWA in 2005 and retired at the end of June 2015.

Ian has been a generous supporter of the school and served on the Churchlands School Board for several years.