AH Sport at Churchlands SHS Sports Hall
AH Sport
AH Sport is an indoor sporting services provider, delivering after work hours sports competitions to all participants. Located conveniently in the Churchlands Senior High School Sports Hall, AH Sport provides participants a safe, engaging, and fun filled sporting environment at an affordable price. The primary competition service will be Futsal (indoor soccer), with plans to include other sports in the near future.
Team registration is now open! For more information please visit www.ahsport.net. We also cater for casual court hires, so please contact us via the website for more information.
For regular updates and promotional events please ensure you visit and like/share our Facebook page: www.facebook.com/AHSportChurch...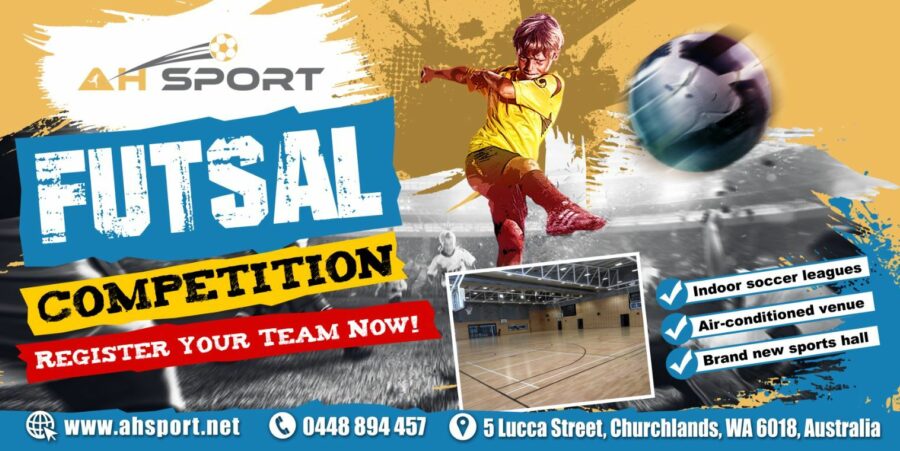 Back to news