Philosophy
Churchlands Senior High School community fully supports the values embedded in the Western Australian Curriculum. We promote learning and the development of the whole child.

Values
Personal responsibilities
Social responsibilities
Environmental responsibilities
---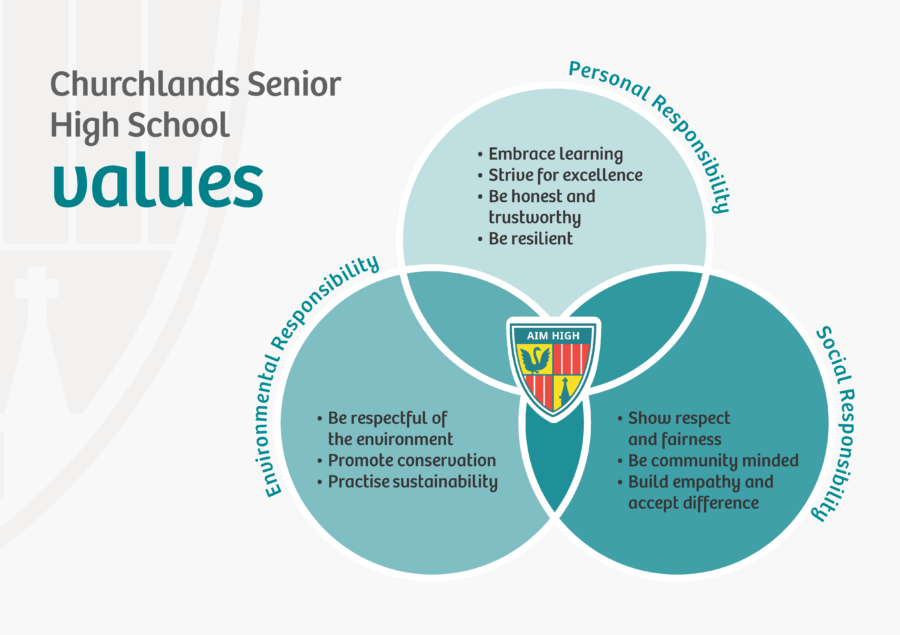 Vision
Churchlands aims to develop a school community which encourages commitment to personal, social and environmental responsibilities. The school provides a caring and supportive environment that challenges members to pursue personal excellence in all endeavours and to be active citizens of the local and global community. GATE Music excellence continues to be a school priority.
Churchlands Senior High School empowers every member of our community to be the best person they can be and to contribute to the wellbeing of self and others.
---