Formula 1 at Churchlands SHS
Junior School

Middle School

Excursion/Incursion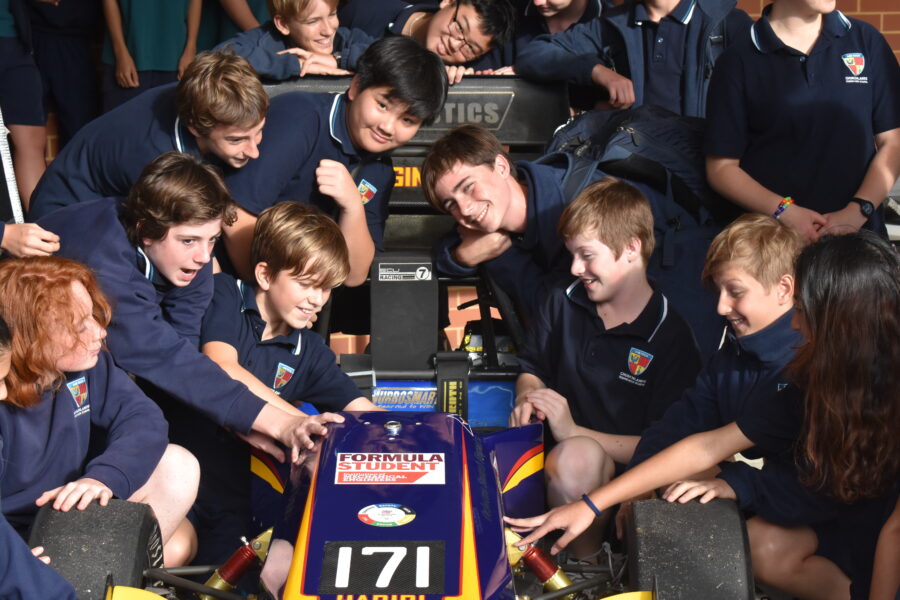 The Churchlands SHS STEM Club was recently treated to a visit from Edith Cowan University who brought along their Formula 1 Racing Car for a show and tell. University engineering students who are part of the ECU motorsport team accompanied the race car, exciting students (and teachers) with their amazing stories of what it's like to build a such a high-tech machine.
Some STEM Club students were even lucky enough to hop into the cockpit during the demonstrations, which included the links between what they do in STEM Club and what is waiting for them on the other side of high school.
The team at ECU remarked on the amazing questions they were being asked by our students, we hope to see them again soon!
Dr Grant Pusey STEM Coordinator
Back to news