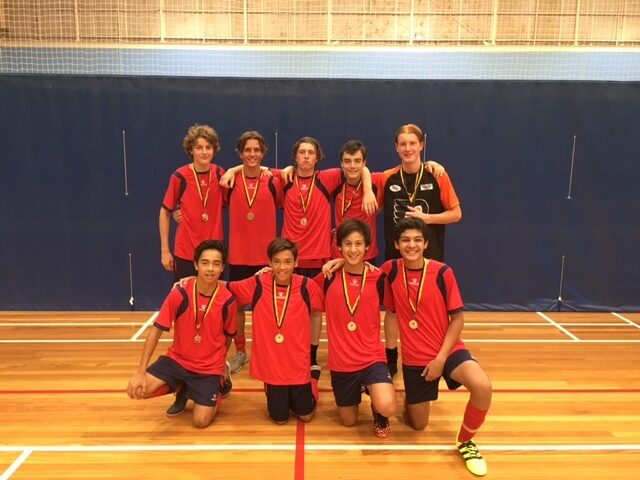 On Thursday the 9 March 2017 a team of year 10 boys participated in the West Coast Futsal Trials at Kingsway Indoor Stadium.
It was a long day with several games and strong competition. At the end of the day, Churchlands found themselves in a Grand Final match against Ballajura. The boys played extremely well and ended up victors with a score 6 to 5.
Congratulations to all boys who played, Raul Otsuru Inoue Paiva, Caleb Hall, Patrick Sinicki, Eoin Broome, Harald Fallon, Omar Shatila, Kai Fox, Thomas Ellis and Jason Cook. Special mention to Eoin whom was MVP in the final and to Raul, Caleb, Eoin and Patrick who were selected in the state team to play in Brisbane later in the year. Well done.
Back to news