1962 Foundation Students 60th Anniversary Reunion
Date
Saturday, February 12, 2022 (all day)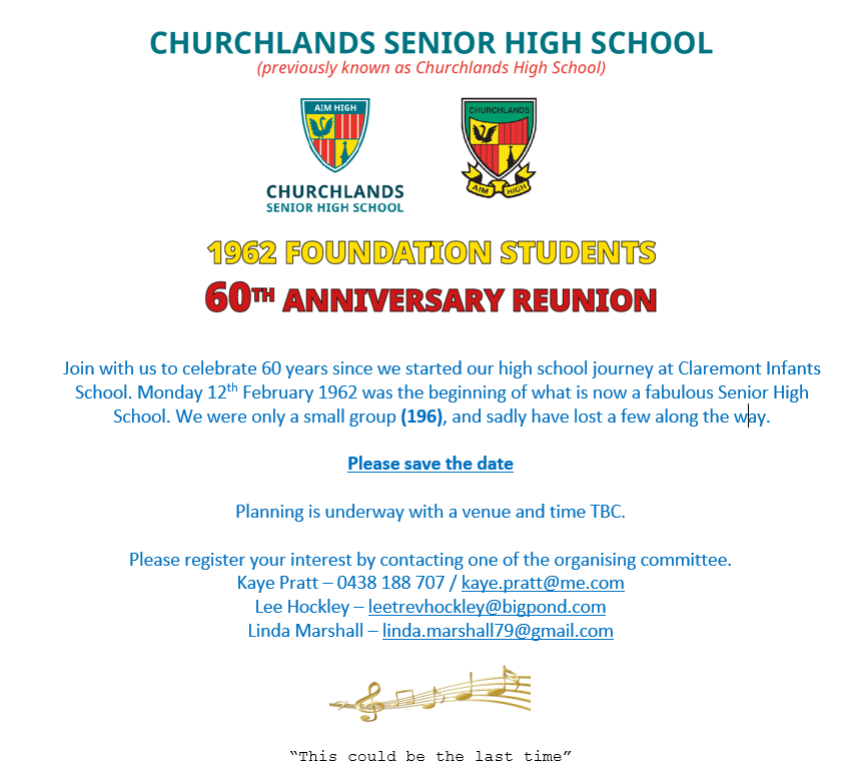 Join with us to celebrate 60 years since we started our high school journey at Claremont Infants School. Monday 12th February 1962 was the beginning of what is now a fabulous Senior High School. We were only a small group (196), and sadly have lost a few along the way.
Please save the date! Planning is underway with a venue and time TBC.
Please register your interest by contacting one of the organising committee.
Kaye Pratt – 0438 188 707 / kaye.pratt@me.com
Lee Hockley – leetrevhockley@bigpond.com
Linda Marshall – linda.marshall79@gmail.com