Clive Choate
1969

Collegian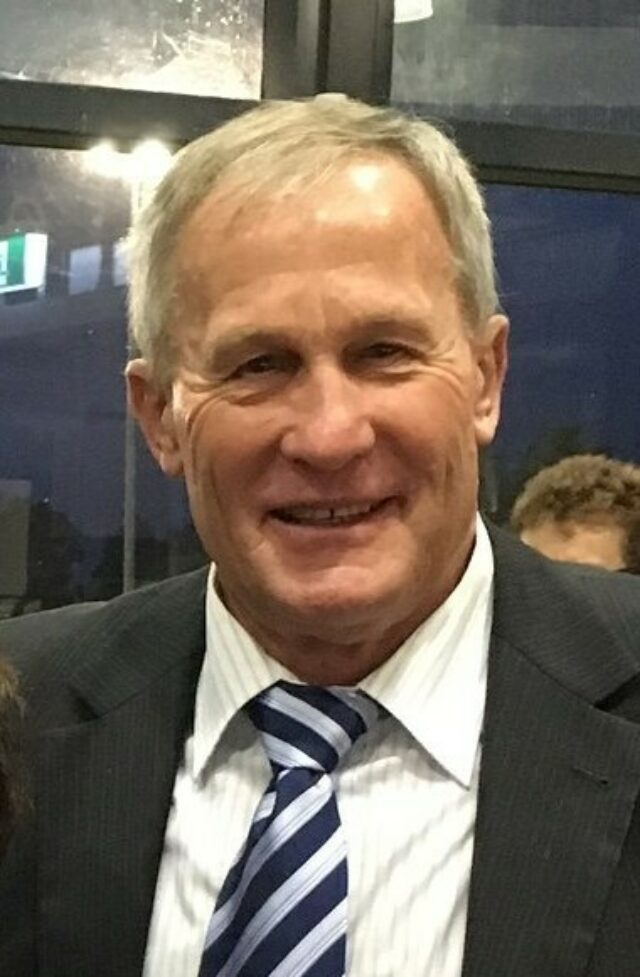 Clive was a student at Wandarra Primary School before he attended Churchlands where he went on to be a prefect. Interschool sports were a special highlight of his high school days especially rugby, athletics, cross country and tennis all of which influenced his later interests and career. Clive was a school athletics champion, a member of a school rowing team whose borrowed boat disintegrated during a race, and a state junior rugby player and captain, representing Australia overseas.

He recalls the principal, Mr Best, sending him home for having a Beatles haircut; however he feels he triumphed in that incident as he subsequently wrote a poem about it which won the Year 8 poetry prize for that year. It was published in the school magazine and has been preserved for posterity.
Clive has had a full and varied life as a teacher, community worker, mentor, coach, writer and endurance sportsman. His record of sporting events and successes is astonishing. He was a UWA rugby player and 'Rugby Blue' recipient, playing representative rugby interstate and in New Zealand. He has also represented WA or Australia in triathlon, orienteering, canoe marathon, ironman, rogaining and athletics. He was the winner of the inaugural Blackwood Ironman and completed 25 consecutive Blackwood Ironman races with 17 podium finishes. He is an endurance cyclist, having ridden across the Nullarbor, the Central desert and the Gibb River Road relay in the Kimberley. He is a competitive horseman in endurance events and polo and polocrosse. He has acted as paddle escort in 15 Rottnest Channel swims. And significantly he was the first West Australian to run a marathon on all 7 continents- the final one in Antarctica at the age of 65.

As well as developing his own sporting skills, Clive has made huge contributions to the community through junior sport coaching and administration work. In particular he has assisted disadvantaged teenagers and special needs children to achieve sporting goals and enjoyment.