Semra Lee-Smith
1991

Collegian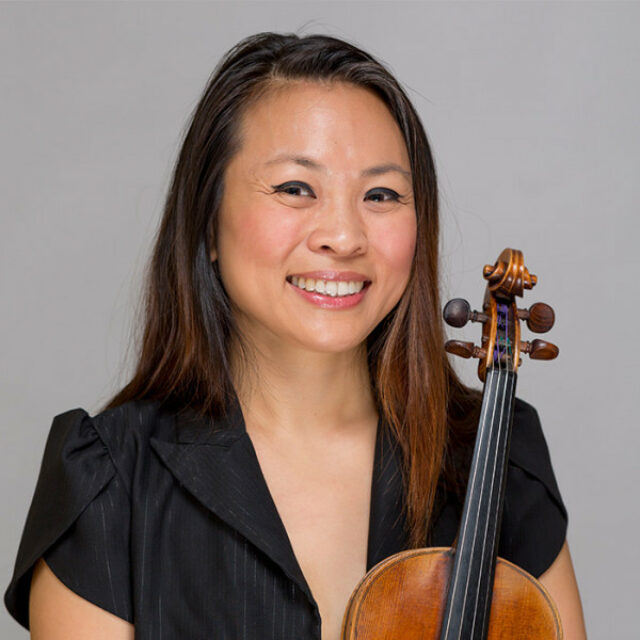 Semra attended Churchlands Senior High School from 1988 to 1991. She was an outstanding violin student and was a valuable contributor to school ensembles especially as leader of the school orchestra, which was conducted by Gill Croston who remains a friend. After leaving school, Semra studied performance at the University of Western Australia Conservatorium of Music. She has been the recipient of a number of scholarships and awards enabling her to undertake postgraduate studies at the Sweelinck Conservatorium in Amsterdam and to study at the Banff Centre for the Arts with the Halcyon String Quartet. She notes this experience as a highlight for her.
Semra held a position in the Malaysian Philharmonic Orchestra in Kuala Lumpur for three years before returning to Perth to take up an appointment with the West Australian Symphony Orchestra. She was quickly promoted to Associate Principal 2nd Violin and now holds the position of Assistant Concertmaster. Semra is also on the staff of the School of Music at the University of Western Australia.

In addition to her orchestral and academic commitments Semra is the co-founder of the Darlington Concert Series where she regularly performs in the chamber ensembles.

Semra has worked with music students at Churchlands Senior High School, offering her wealth of experience to extend their ensemble playing. This interaction between professional musicians and students is enhanced by her personal connection with the school which offers students a powerful example of possibilities. Semra has performed as a guest soloist with the school orchestra, generously giving students the opportunity to make music with a top professional.