Dave Macaulay
1980

Collegian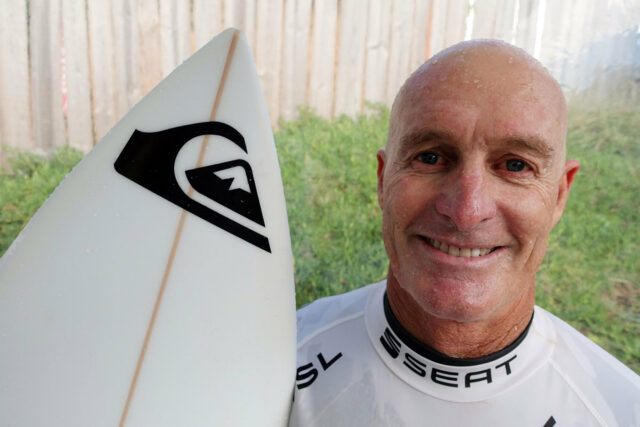 David Macaulay was born in 1963 in Perth and attended Wembley Downs Primary School and Wilson Park, in Collie and then Churchlands Senior High School from 1976 to 1980.
Dave started surfing at the age of nine and as an amateur won the State Championships in 1982 and 1983 and finished runner-up in the National Titles in 1983 and 1985.

Known as an even-tempered personality, Dave is noted as a deadly efficient surfer, with a fast, precise and faultless wave-riding technique. As he entered the professional surfing world, he rose steadily through the rankings achieving extraordinary results in 1986 where he won three events in a row in Brazil, Japan and Australia. Along with surfing Dave was shaping his own boards and he won the event in Brazil riding a board of his own creation. He collected a total of seven world tour victories in his career and his prowess is on record in the surf movies All Down the Line and Raw Power.

Dave's career reached a pinnacle in 1989 and 1993 when he was ranked third in the world professional surfing ranks.

After retirement from professional surfing Dave continued his craft as a surfboard shaper and developed his own label. He designs and experiments to produce unique high quality surfboards. Dave lives in the surfing mecca of Gracetown and is still surfing daily. He is involved in the regional competitions and coaches up and coming young surfers. He has passed on talent and drive to his daughter who is following in his footsteps on the world circuit.