Hon Kerry Sanderson AC AO
1967

Collegian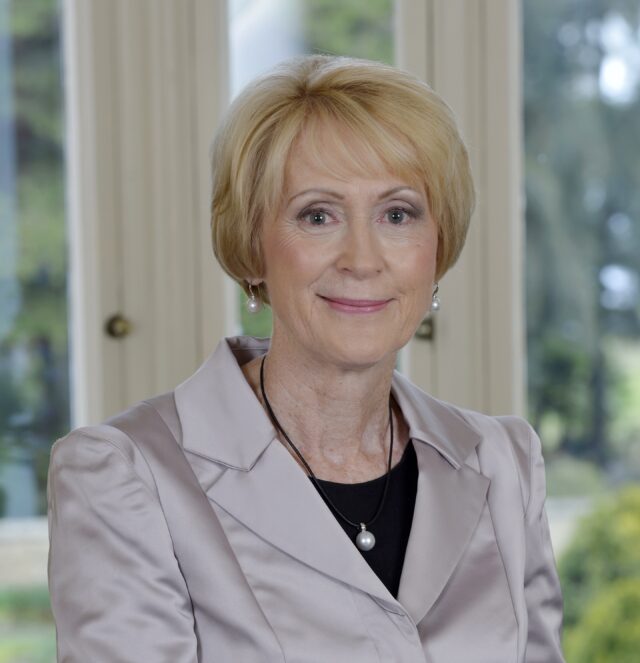 Born in Subiaco in 1950, Hon Kerry Sanderson AC attended Churchlands from 1963 to 1967.
She commenced as Edith Cowan University's fourth Chancellor on 1 January 2019. From 2014 to 2018, Kerry Sanderson was Governor of Western Australia, the first woman to serve in this role. Prior to being appointed Governor she served in a wide range of board positions, including as Chairman of Gold Corporation, Independent Chair of the State Emergency Management Committee, Non-Executive Director of listed companies Downer EDI and Atlas Iron and Director of the International Centre for Radio Astronomy Research. Kerry has held a range of senior positions in the public service and in business, including the London based Agent-General for Western Australia (2008 to 2011), Chief Executive Officer of Fremantle Ports for 17 years, Deputy Director General of Transport for Western Australia and Director of the Economic and Financial Policy Division of the Western Australian State Treasury.

She has participated in a number of charitable and community activities including as a Board Member of Senses Australia and of the Paraplegic Benefit Fund, Chair of the St John of God Health Care Board and Chair of the not-for-profit WA Parks Foundation, as well as being patron of a number of charitable and community organisations.

Kerry was announced as Telstra Business Woman of the Year (Western Australia) in 1996. She was awarded the Centenary Medal in 2001 for her service to the maritime industry and was appointed as an Officer of the Order of Australia in 2004 for her service to the port and maritime industries and to public sector governance. She was appointed as a Companion of the Order of Australia in 2016 for her eminent service to the people of Western Australia and has been awarded Honorary Doctorates by both the University of Western Australia (Doctor of Letters honoris causa) and Murdoch University (Doctor of the University honoris causa).