Student Wellbeing
School Psychologists
The School Psychologists apply their psychological and educational expertise to support schools to meet the social, emotional, learning and behavioural needs of students. They work closely with the Student Services team, teachers, students, parents and interagency partners, to help schools make improvements that are good for all students. The psychological service includes counselling, assessment, consultation and intervention with individual students, groups and at the whole school level.
The School Psychologists offer brief solution focused interventions and longer term interventions require referral to an appropriate external agency. Parents and students can refer to the School Psychologists by contacting the House Coordinator to make an appointment. Please note that parent/guardian consent is required prior to direct psychological involvement for students in Years 7-10.
School Psychologists:
Years 7 and 8: Sophie MacKin
Years 9 and 10: Mrs Mel Hutflesz
Years 11 and 12: Ms Amanda Morton (Mon, Wed-Fri) | Ms Yael Hoenig (Tue)
Parents/guardians can also take their child to a doctor for a Mental Health Care Plan and referral to a Private Psychologist. List of local Youth Friendly doctors can be found here.

We are a Mentally Healthy School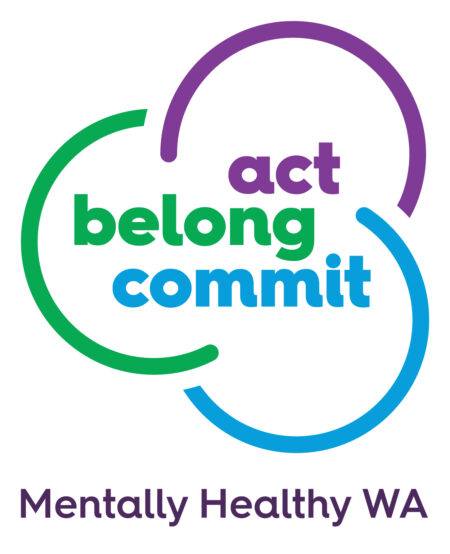 Since February 2017 Churchlands Senior High School have been a part of the Mentally Healthy Schools program to promote the Act-Belong-Commit ethos throughout our whole school community. At Churchlands Senior High School we believe that student and staff wellbeing are one of our biggest priorities, and that to work to the best of our ability, we need to keep mentally healthy.
Act-Belong-Commit is a mental health promotion campaign that encourages everyone to take action to protect and promote their own mental wellbeing.

Health and Wellbeing Important Resources
Student Support Coordinator
The Student Support Coordinator Mrs Katherine Mosele provide assistance to students with attendance, engagement and mental health concerns. They also support Aboriginal and Torres Strait Islander students and families.
Medical Centre
The school Medical Centre is open from 8.30 am till 3.30 pm. Students can walk in during recess and lunch. Students coming during class or between classes need a note in their diaries from their teacher. Students who injure themselves or become unwell will be sent to the Medical Centre where appropriate first aid will be given. Students should not contact parents if they are unwell. The correct procedure is to see the First Aid Officer first.
First Aid Officers:
Mrs Julie Mansfield
Mrs Melanie Attrill
If the First Aid Officer is not present, students who are sick or injured should go to Student Services.

If your child has a medical condition or requires a First Aid Officer to administer medication during the school day, please refer to the Department of Education's website for student health care and administration of medication forms. These forms need to be filled out every year.
Please note: STUDENTS WHO ARE UNWELL SHOULD NOT BE SENT TO SCHOOL.