Foundation Board
The Churchlands Senior High School Board is currently chaired by John Gillon, former Churchlands Alumni ('68). He leads a commmitte consisting of the School Principal, together with business and marketing professionals.
Board Members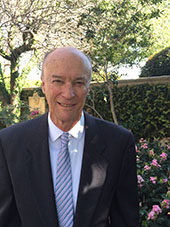 John Gillon
John is a member of the Churchlands Alumni and his many achievements as a student include serving as Head Boy in 1968. John has degrees in Commerce, Jurisprudence and Law, has been a Fellow of the Australian Society of Certified Practising Accountants and is a Notary Public. He is currently Principal at Gillon & Associates, Commercial Lawyers and Consultants where he practices corporate, commercial and property law. John brings his experience as a director of numerous public and private companies and his commitment to education and service to the board. John is establishing a truffle farm and gardens near Donnybrook.
---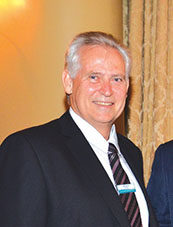 Neil Hunt
Neil commenced with the Department of Education in 1972. Since then he has held positions as Head of Department (Mathematics), Program coordinator, Senior School and Deputy Principal. His first Principalship was at Swanview Senior High School in 1978, before winning his current position as Principal Churchlands Senior High School in 2003. Since 2003, he has overseen the growth of the school from 1250 to its current enrolment of 2300 Neil holds the following principles as critical to his success as a Principal; pastoral care, a rigorous curriculum, the provision of sporting and cultural opportunities and the development of community shared values.
---
Alan Bishop
Alan is a former student of Churchlands and a founding principal of Elkington, Bishop Molineaux Insurance Brokers Pty. Ltd. (EBM) in 1975. Alan has worked for over 45 years in the insurance industry, and has held many positions with the National Insurance Brokers Association of Australia (NIBA) over 23 years of service, including that of National President from 1996 to 1998. Alan served a record 16 years as a Director on NIBA's national board, representing Western Australia, and is one of only 8 people to be awarded an Honorary Fellowship of NIBA. Alan currently serves as Deputy Chairman of Teen Challenge Foundation, and is a strong supporter of the new Ronald McDonald House building taskforce, as part of a wide range of charitable and community involvement.

---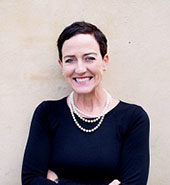 Anne Paton
Anne is a consultant and her business is Start Infront. Anne presently works as the National Fundraising Executive for Telethon Speech and Hearing. Anne consults to both corporate business and non for profits on the value of strong partnerships. Her role is to build partnerships between not-for-profit, community, corporate and government organisations.

One of her previous roles was at Beacon Foundation building corporate partnerships with schools with an aim to assist students from Year 10 onwards for learning and earning. Anne has strong community links and a good understanding of charities and volunteering in Australia. Anne has two children at university who have completed and enjoyed secondary schooling at Churchlands, and one who is in Year 12 at Churchlands in 2017.
---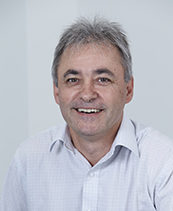 Dudley Elliott
Dudley is a former student graduating in 1980 as part of a fantastic group of Year 12's. He was one of the early group of students doing Year 12 Japanese and immediately after high school went to Japan for a year as part of the exchange program with Yamate High School in Yokohama. After another stint in Japan in 1992 he became secretary of the Australia Japan Society of WA (Inc) for about 10 years. Married to Angie (nee Dew who also graduated in 1980 from Churchlands) he has 2 adult children.
A Commonwealth banker for 7 years whilst he completed his undergraduate degree, he then left the bank in 1998, became a Chartered Accountant in public practice and was a partner at Deloitte Touche Tohmatsu (Deloitte) from 1999-2007. In 2007 he left Deloitte to establish a practice in Subiaco where he operates from today. Further studies include Graduate Diploma of Financial Planning from FINSIA and Masters of Taxation from the University of Melbourne. In the Not for Profit sector other Board positions include Treasurer of the Spine & Limb Foundation Inc and Treasurer for the Royal Agricultural Society of WA (Inc).
---

*The Board also receives input from the Corporate Services Manager, Arlene Thomas and the Marketing and Media Officer, Nawal Leon Kurson.